About Hite Family Dentistry
Quality Care in a Relaxed, Comfortable Environment
Hite Family Dentistry is a family-friendly dental practice. Our experienced team provides a full range of dental treatments for all ages. You can expect professional, high-quality dental care from a team with your best interest at heart. Our team members also have a great sense of humor. We love to share a laugh with our patients and help them to feel more at ease during dental treatments. The relaxed and comfortable environment we take great care in creating is just one of the reasons our patients keep coming back.
Our patient-focused approach means every dental treatment is tailored to the individual. We also use the latest technology and techniques to ensure optimal comfort and the best possible results to help you achieve your smile goals.
I have worked in the dental field for more than 15 years and have been so pleased with my service and care at Hite Family Dentistry. Between my children and myself, we have had several appointments with both hygienist and dentist and couldn't speak more highly about the experience.
SARAH A.
Our philosophy of care is built on
Undergraduate Degree, Southern Illinois University Carbondale | Doctor of Dental Medicine, Southern Illinois University School of Dental Medicine | Mentor Doctor at Heartland
Dr. Hite has a passion for helping people with their dental health and keeping up with the latest technology in the dental world. From same day crowns to 3D printing, Dr. Hite loves to learn more so he and the Hite Family Dentistry team can deliver the best care possible for their valued patients. He's also known around the office for being a perfectionist and always giving everything his best, his honesty, and his fun nature.
Dr. Hite grew up in a military family and loved to play sports as a kid. He has lived in southern Illinois for his entire adult life and some of his childhood. When he's not working, he loves to hang with friends and family, which includes his wife, Beth, who is an orthodontist, and his three kids, Nolan, Brynna, and Braelyn. He's also a fan of golf and fishing.
Memberships: American Dental Association, Illinois State Dental Society, Academy of General Dentistry
Continuing education courses completed: McGarry implant mini-residency, advanced endodontic seminars, soft-tissue laser training, aesthetic continuum (cosmetic dentistry) courses; oral conscious sedation; Digital Implant Continuum with 3D Dentists, digital overdenture course with 3D Dentists, Sleep 1 and 2 with 3D Dentists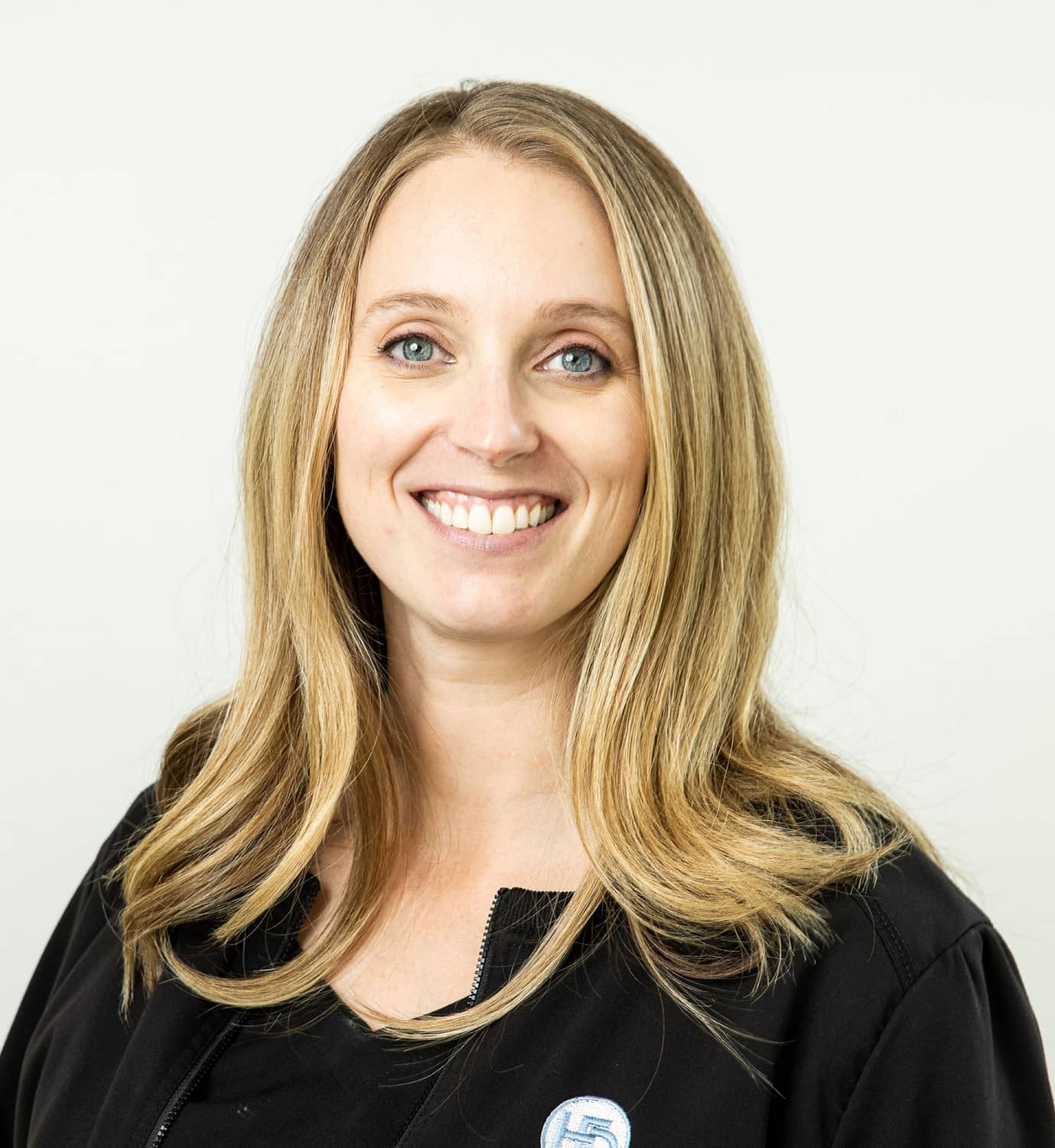 Biology Degree, Eastern Illinois University | Doctor of Dental Medicine, Southern Illinois University School of Dental Medicine | United States Air Force Residency in General Dentistry
Dr. Kniffin grew up in Lincoln, Illinois. During her undergraduate degree, she worked two summers at St. Jude Children's Hospital in Memphis, Tennessee. Dr. Kniffin joined the U.S. Air Force in dental school but says she's never flown a plane! At Hite Family Dentistry, Dr. Kniffin is known for being a friendly and caring dentist. She is reliable and hardworking and expects the same from her team.
Outside of work, Dr. Kniffin loves a night out at a comedy show for a laugh, and she also enjoys Cardinals and Blues games. Her hidden talent is making great bread, and she loves to travel. She's also a proud Mom to two little miracles. Her twins were born at 26 weeks and spent three months in the NICU.
Memberships: American Dental Association, Illinois State Dental Society, Academy of General Dentistry
Continuing education courses completed: IV sedation, implant placement, third molar extraction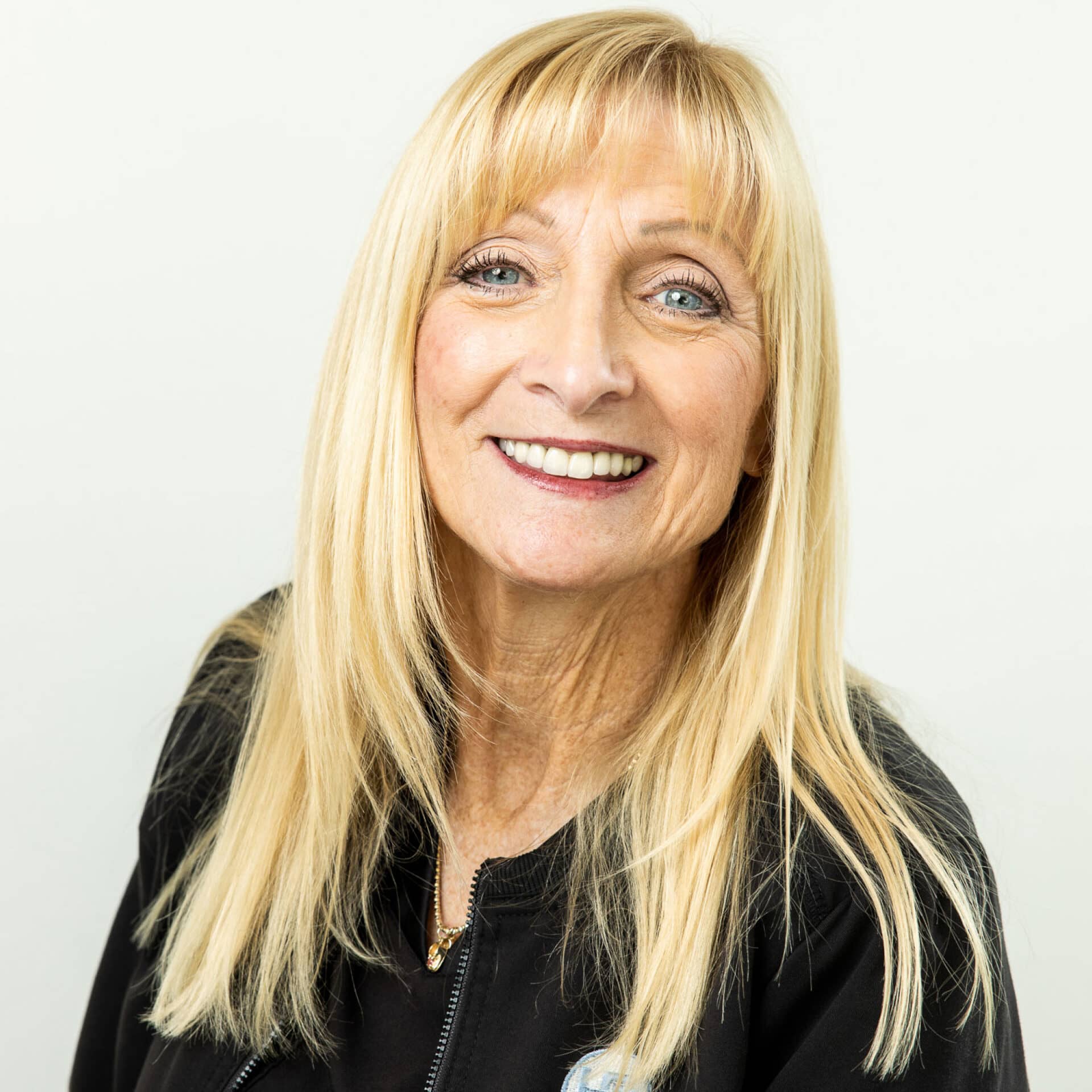 Dental Hygienist
Sue has been with us since 2003. After 20 years, her patients are like family, and she thoroughly enjoys helping them keep their teeth and gums healthy. Sue and her husband, Steve, have two children, Olivia and Alex. So, in her free time, she is often busy running her kids to practices or watching them play sports.
Dental Hygienist
Keva graduated in 2000 and has been with Hite Family Dentistry for 11 years. She says she enjoys working at the practice because it is a fun and close team that all want the best for each other and their patients. On weekends, Keva likes to hike and paddleboard. She also has a very musical family, and together they play a lot of instruments.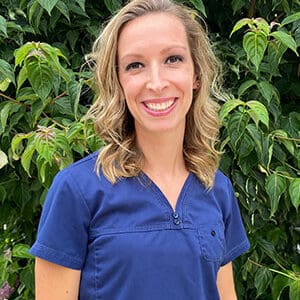 Dental Hygienist
Janelle graduated in 2006. In the 16 years since then, she's helped many patients achieve and maintain optimal oral health. As a compassionate hygienist, she likes to make patients comfortable. Janelle is married with three kids, who keep her busy with their sports. Traveling is another of her favorite pastimes.
Dental Hygienist
Nena has been a practicing dental hygienist for 19 years. She strives to make every patient feel as comfortable as possible and takes the time to get to know everyone. Nena and her husband of 19 years, Chad, moved to Edwardsville because it's a great place to raise a family. They have three children, Brynn, Grant, and Brock. In Nena's spare time, she enjoys reading, swimming and watching her kids play sports.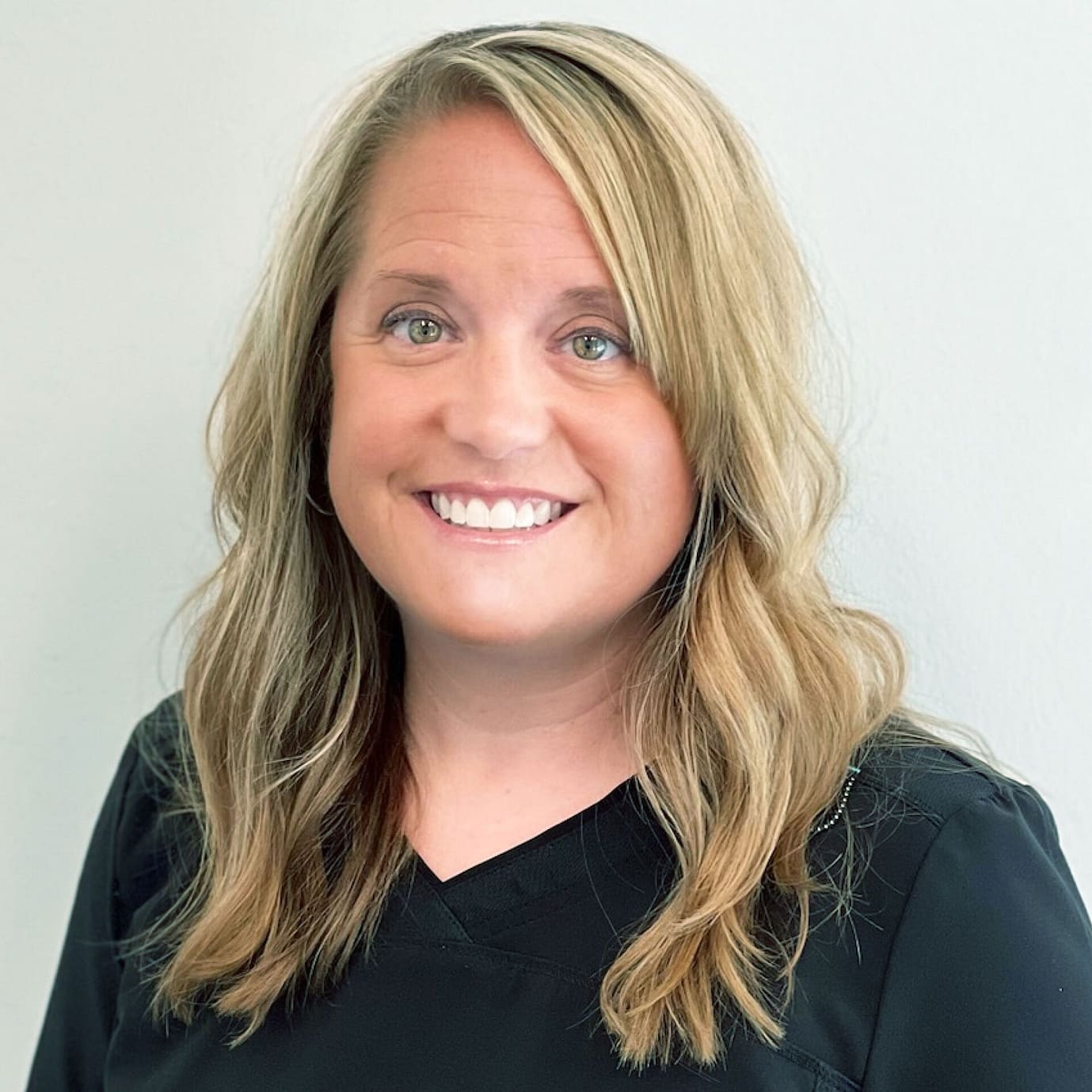 Dental Hygienist
Annie has been a practicing dental hygienist since 2003. She's known for making the workday fun and loves getting to know her patients, forming relationships with them and making their dental visits more enjoyable. Annie and her husband Tim enjoy boating and motorcycle riding. On Sundays during football season, you can find her cheering on her favorite NFL team. Annie and Tim have two boys, Jackson and Caden, and enjoy watching them play soccer in their spare time.
Dental Assistant
Stephanie has been a practicing dental assistant since she graduated from Missouri College in 2015. She joined Hite Family Dentistry in 2021 and has enjoyed learning new techniques and procedures since she has joined the team. When not caring for patients, she enjoys camping, hiking, swimming, and exploring new places with her kids and family.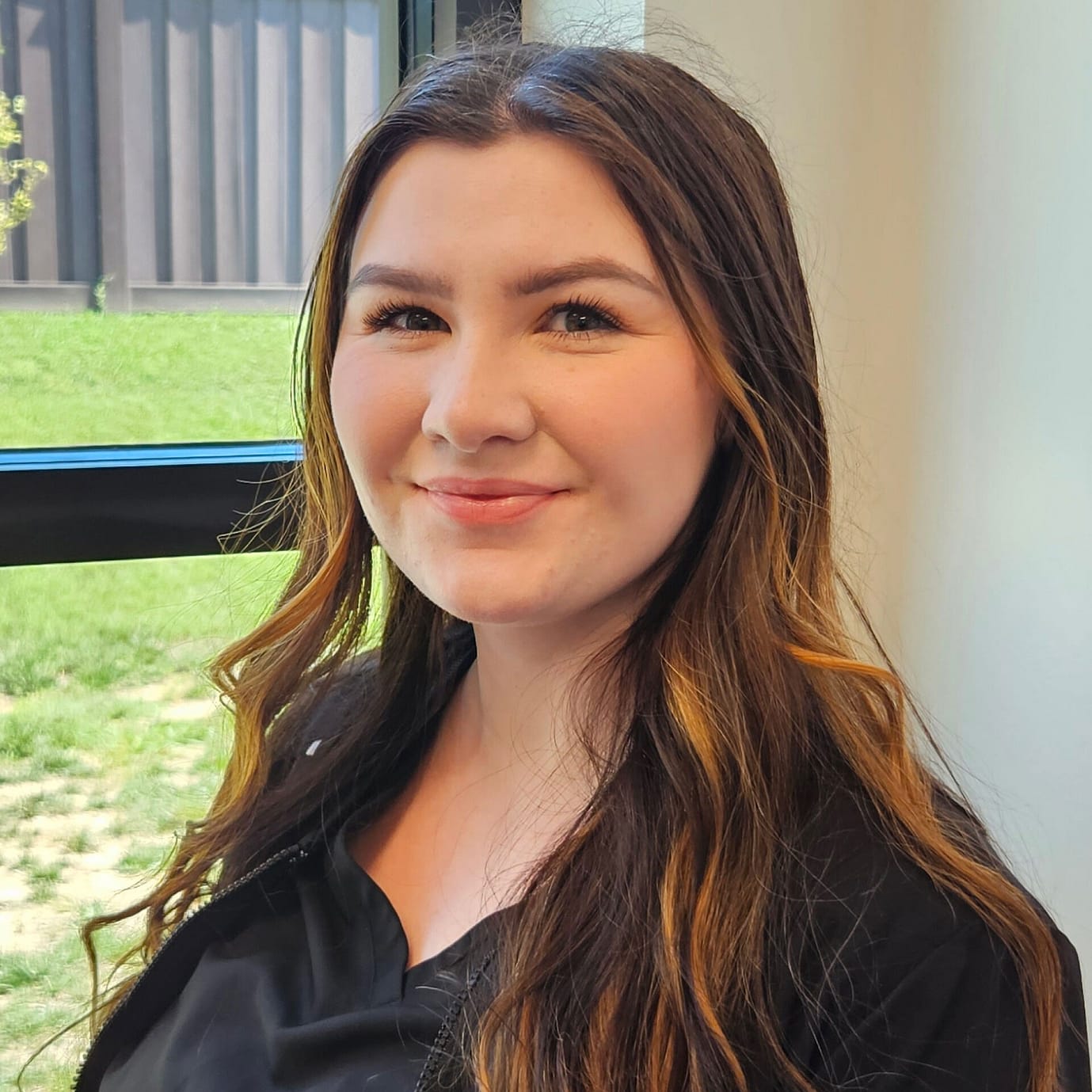 Business Assistant
Samantha started with Hite Family Dentistry in 2023. She helps to keep things organized and is a valuable addition to the team. She's married to her high school sweetheart, and they have two wonderful children together, a dog, and two cats. When she's away from the office, she enjoys hanging out with family and friends and going to the gym.
Dental Assistant
Mikella is a certified patient care tech and phlebotomist. She enjoys working in dentistry and aspires to be a hygienist in the future. Mikella is a busy mom of two, and all her family members are huge Cardinals fans. Outside of the office, she enjoys baseball and /softball as well as camping and fishing.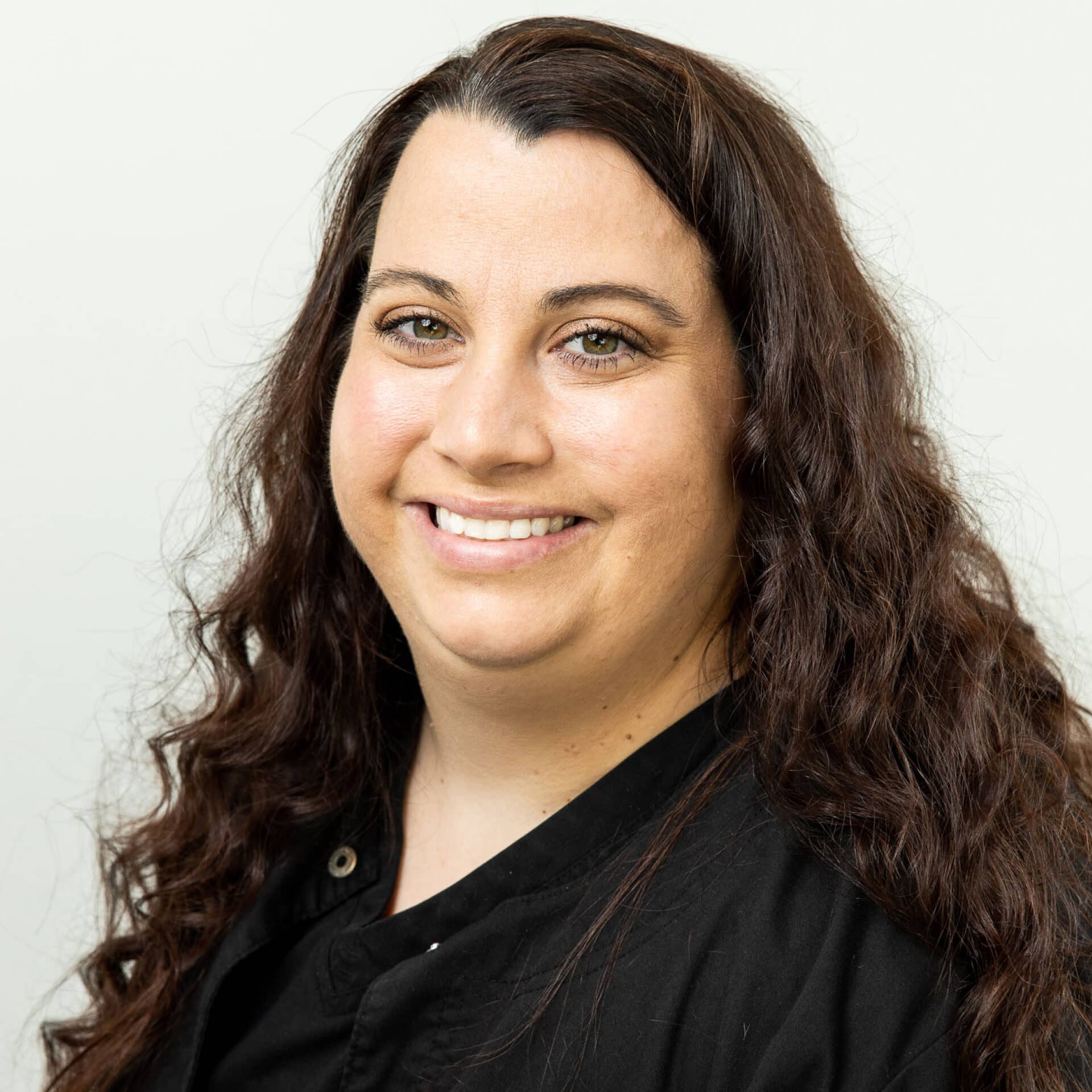 Dental Assistant
Abigail assists with all aspects of patient care. She loves chatting and getting to know our patients. Seeing healthy, happy smiles at the end of appointments is also very rewarding. Abigail has two daughters, Khelienah and Jocelynn, and two boxer dogs. When not working, she loves spending time with her family.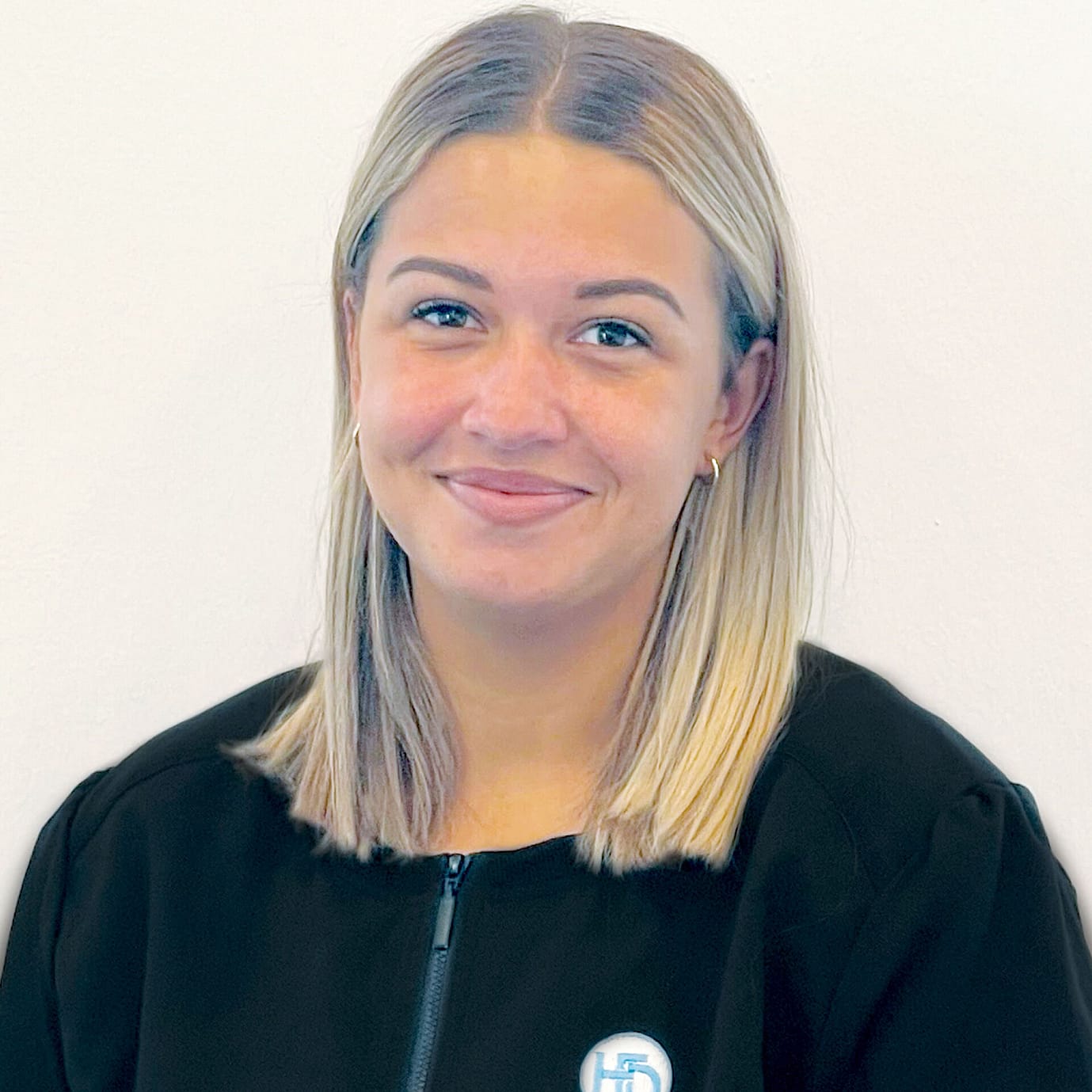 Dental Assistant
Anna graduated from the Midwest Institute as a dental assistant in 2018. Her favorite part of working in dentistry is making patients feel comfortable during their visits. Whenever she's not learning new things at work or helping patients, she enjoys spending time with her three dogs and fiance. They enjoy hiking and traveling together whenever possible.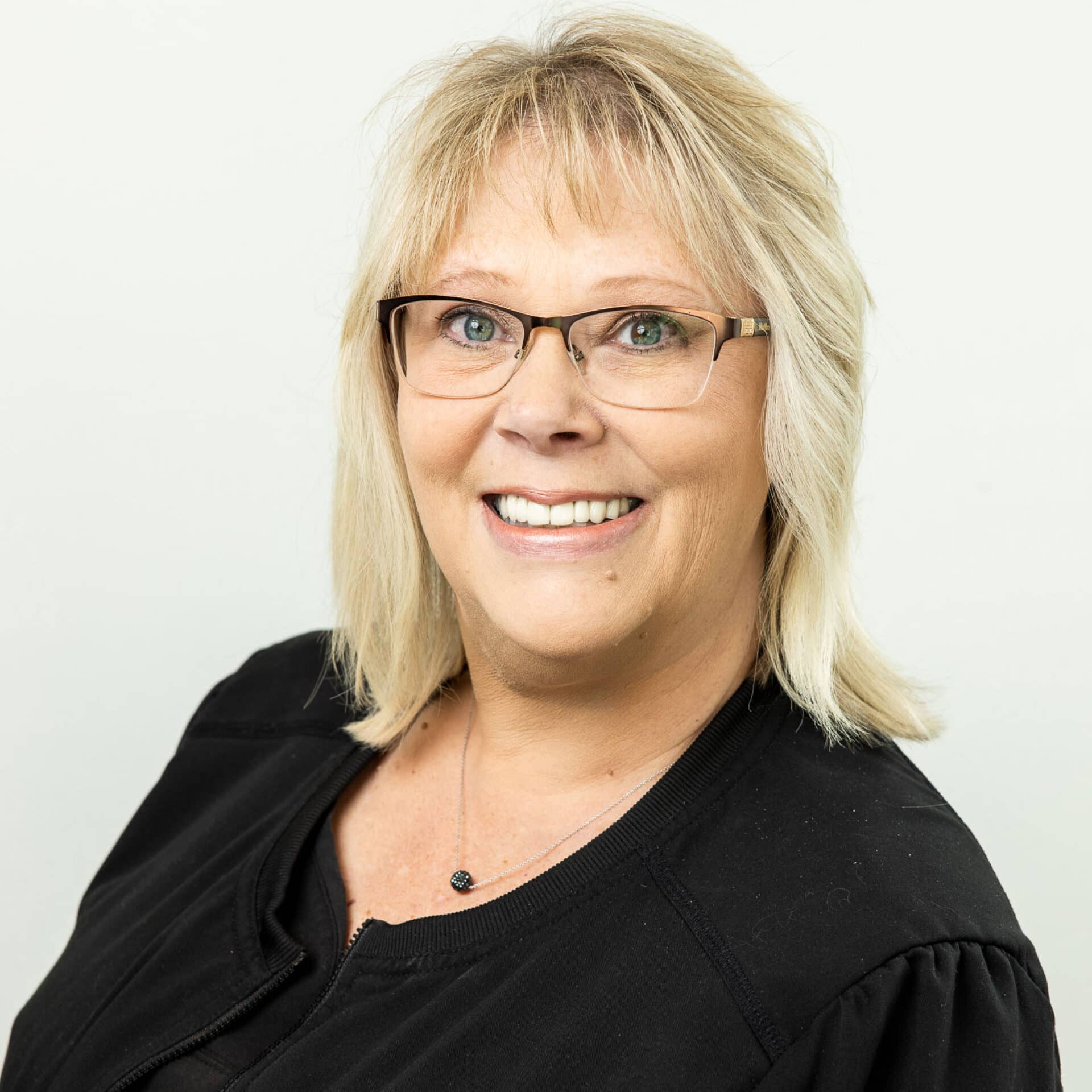 Sleep Coordinator
Robin has been in the dental industry for nearly 40 years. She loves working with our team and is truly passionate about helping as many people as she can to find help for obstructive sleep apnea and get back to enjoying the health benefits of restful sleep. Robin has been married to her high school sweetheart, Mark, for 36 years. They have two kids, two dogs, and a shared love of boating at Bull Shoals Lake.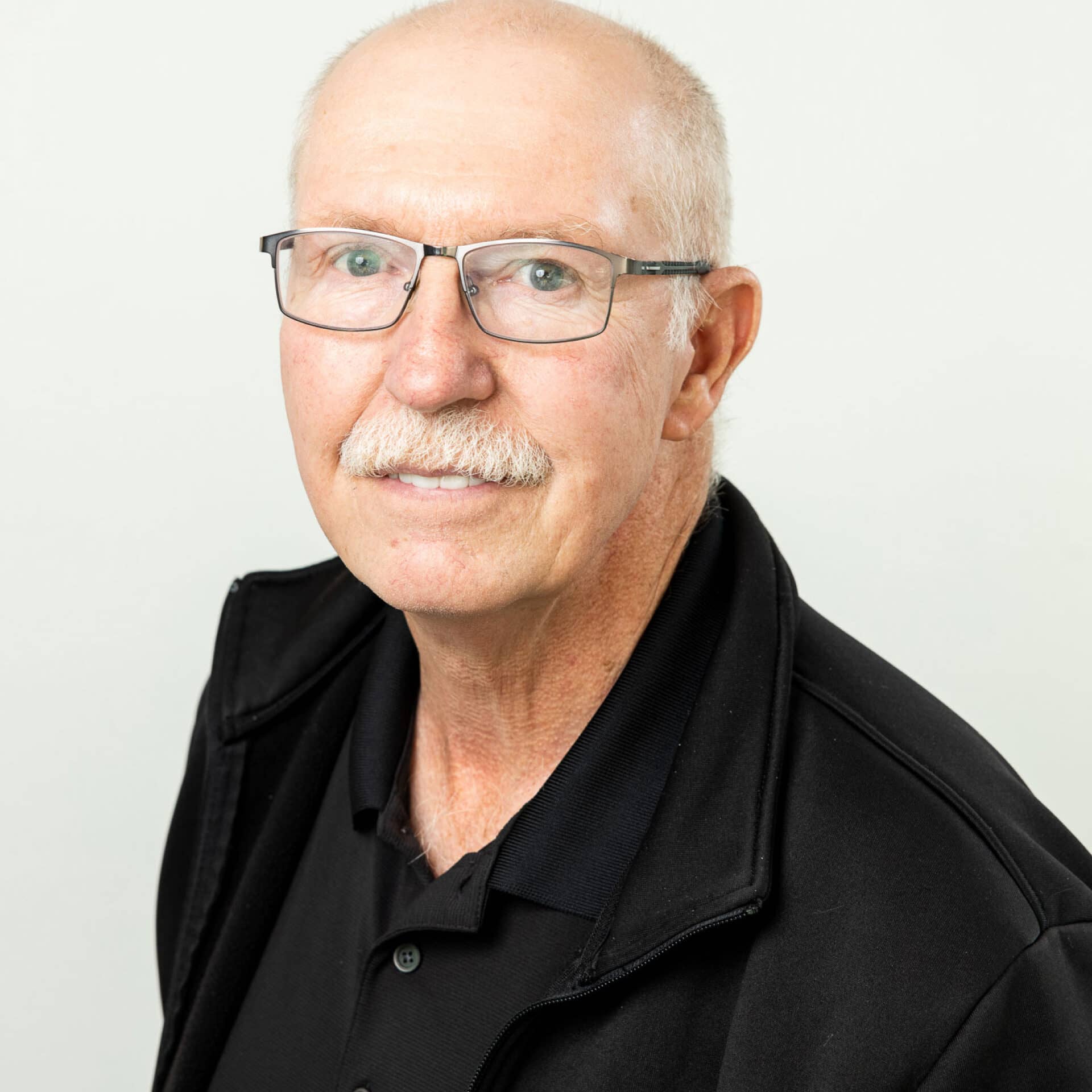 Dental Lab Support and Tech Support
Rick has more than 40 years of experience as a certified dental technician in private practice for the U.S. Air Force. He joined Hite Family Dentistry in 2019. In his role, Rick fabricates fixed dental prostheses, including crowns and bridges, and he provides tech support. Outside the office, Rick is active in his church and community. He also enjoys spending time with his family and playing golf.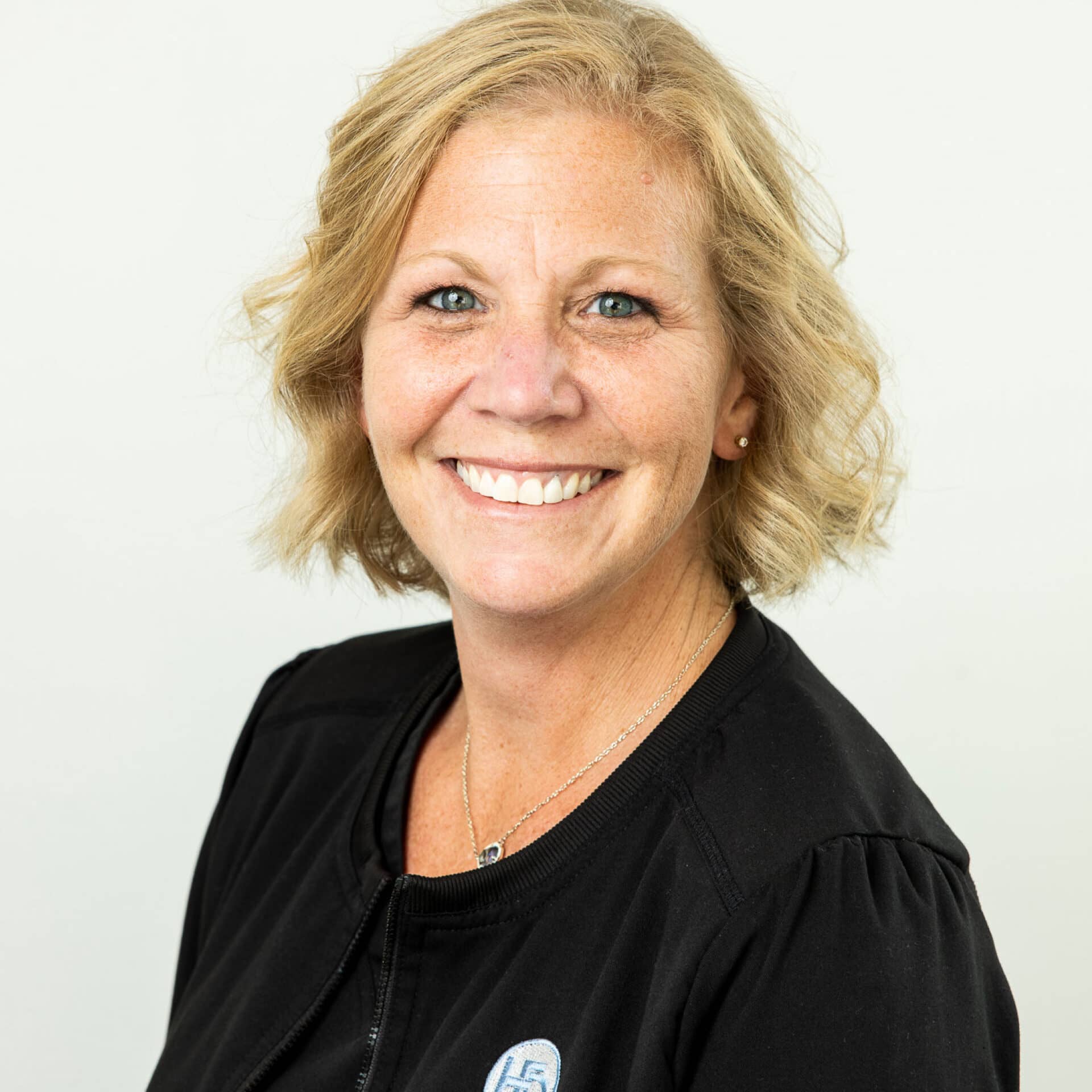 Business Assistant and Dental Assistant
Lesley has been with us since 1998. She enjoys getting to know our patients and being part of the wonderful team at Hite Family Dentistry, which she says is like a second family. Lesley is married to Gabe, and they have three kids who keep life busy with sports and activities. In her spare time, Lesley enjoys walking and spending time with her family and friends.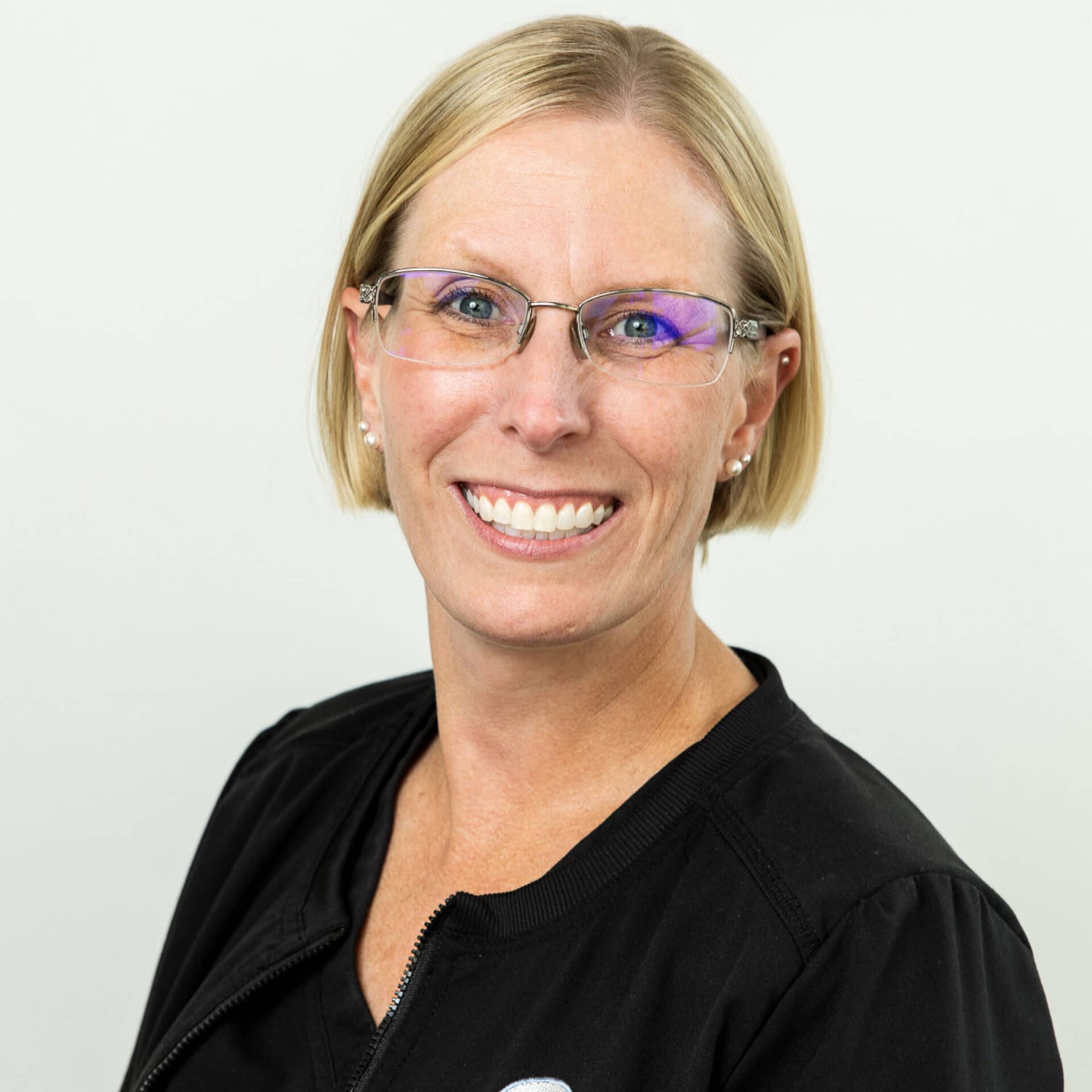 Business Assistant
Kendra has worked in the dental industry for 18 years and has significant experience working with insurance and treatment plans. She works closely with our patients to ensure they can get the treatment they need with their insurance and finances. Kendra is married to Cory, and they have a beautiful daughter, Rebecca, and a Lab mix called Mikey.
Alyssa started in the dental field in 2020 and enjoys working with patients to make sure their visit is a great experience. She joined the Hite Family Dental team in 2022, and she is currently pursuing her bachelor's degree in business administration. She lives in Alton with her husband and their two dogs. When she's not working, she loves camping, canoeing, and supporting the St. Louis Cardinals and St. Louis Blues.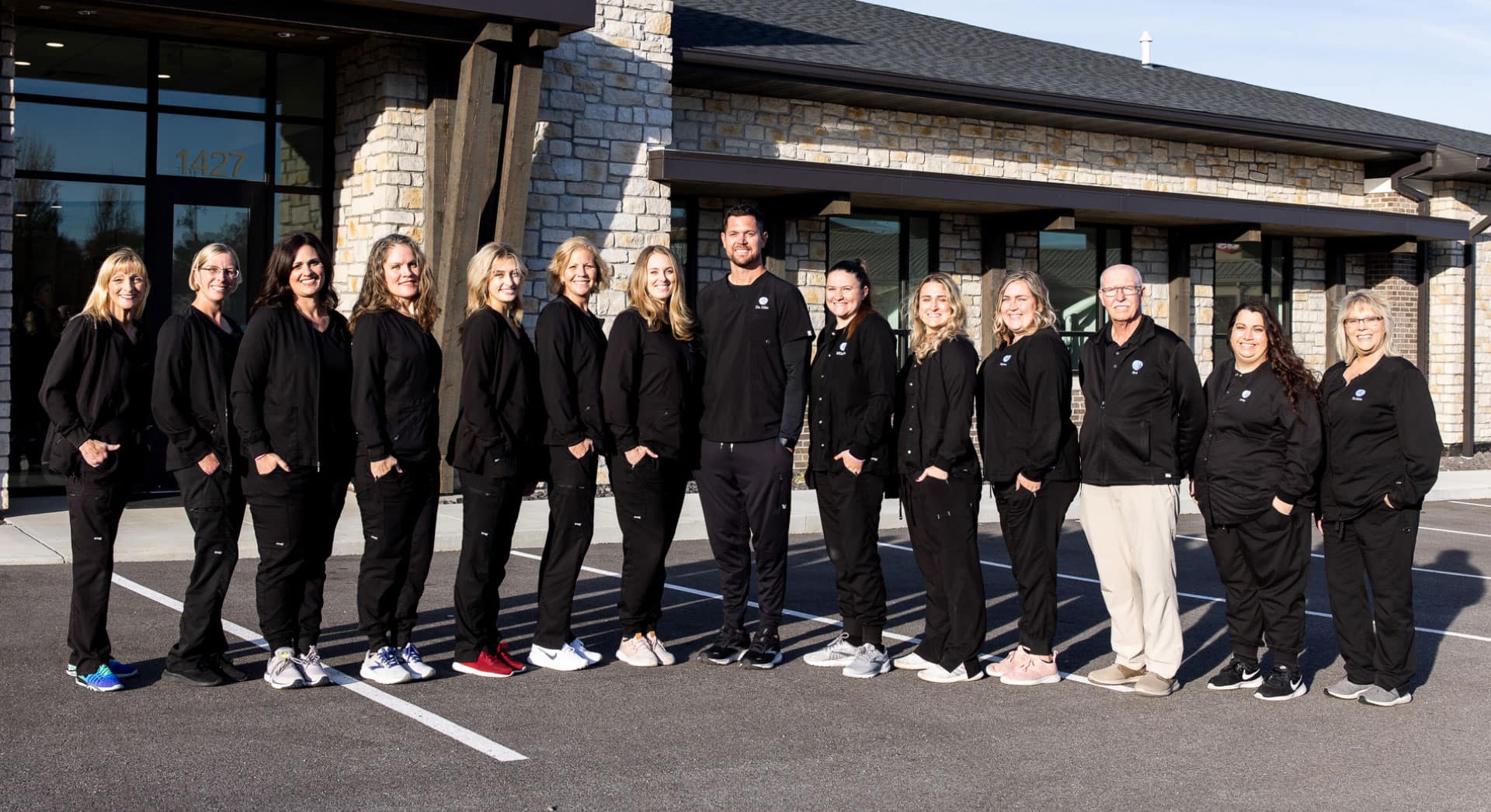 GENERAL
DENTISTRY
COSMETIC
DENTISTRY
restorative
DENTISTRY
SLEEP
APNEA
Sleep apnea can be dangerous if left untreated. Ask us about sleep apnea treatments available at our practice.
Learn about SLEEP APNEA
Our friendly team takes the stress out of family dental appointments!
We love getting to know our patients and providing them with the best possible dental care.